Cheese, Tapas & Desserts
Menu is limited before 4 PM weekdays, 3 PM Sat/Sun. Kitchen closes at 10 Fri & Sat, 9 Tues-Thurs.
Please see our Happy Hour menu available from Noon (click for details)
Build Your Own 3 or 5 Cheese Board 18 / 23
(Cheese selection changes monthly)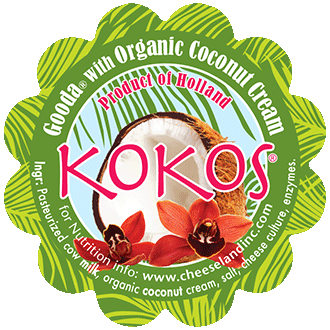 Soft & Blue Cheese
Coach Farms – Fig, Pear or Plain Chèvre
New York- A delicious goat cheese that will go well with anything sweet or savory. Pair with Rosé or Riesling.
Camembert – Cow
France -Mild, creamy and buttery wonderfully luscious and silken. Pair with Bubbles, Pinot Noir or a Sour Beer.
Coach Farms Triple Cream – Goat
New York – A very unique triple cream, the goats milk gives it this amazing texture and flavor while keeping the taste of a true triple cream, buttery, creamy, salty deliciousness. Pair with bubbles or rose.
Bent River – Raw Cow

Minnesota – The best American camembert, rich, full bodied and delicious. Grab a baguette and champagne and you will fall in love! Pair with bubbles.
Brillat Affine – Cow

France – A perfect triple cream, voluptuous, creamy, big and dreamy. Pair with bubbles, Chenin Blanc or Pinot.
Mt. Tam – Cow

California – a beautiful buttery triple cream from Cowgirl Creamery. Pair with Vouvray or Pinot Noir.
Red Hawk – Cow
California – a wash rind cheese from Cowgirl Creamery, pungent aromas complement rich, smooth flavor. Pair with a Cabernet.
Chimney Rock – Cow
California- Organic from Cowgirl Creamery; earthy undertones balanced by high notes of orange blossom and apricot. Pair with Sauvignon Blanc.
Dorset – Raw Cow
Vermont – a washed rind,  raw Jersey cow cheese. A soft ripening cheese with a rich, buttery texture. Pair with Syrah.
Harbison – Cow
Vermont – Bloomy, bark-wrapped rich, creamy. It is both sweet and herbal with notes of mustard. Pair with Cider or Riesling.
Ewelicious Blue – Sheep (raw)

California – a stellar blue cheese from Bleating Heart, a must try with charcuterie. Pair with Port or Stout.
Valdeon Blue – Cow & Goat
Spain – A spicy amazing blue from Spain every bite of this cheese is exciting and tingles in your mouth. Pair with  Syrah or Petite Sirah.
St. Agur Blue – Cow
France – This blue cheese's irresistibly rich flavor and creamy texture is one of the best and most crowd pleasing cheeses in the world. Pair with Port or Cabernet.
Hard & Semi Hard Cheese
Comte – Cow

France – Aged 24 months, notes of stone fruit and sweet nuttiness of browned butter. Pair with Chardonnay or Pinot Noir.
Pleasant Ridge Reserve – Raw Cow

Wisconsin – Matured for 12-18 months, intensifying its flavors, especially the sweetness. We say: smooth, even pressed flesh with rich fruit, olives, herbs on the palate. Pair with Petite Sirah or Grenache.
Barely Buzzed – Cow
Utah – This is a full-bodied cheese with a nutty flavor and smooth texture. The cheese is hand rubbed with a Turkish grind coffee, lavender buds are ground with the coffee. Notes of butterscotch and caramel are prevalent near the rind, but find their way to the center of the cheese. Pair with a stout or BIG red wine.
El Trial Manchego – Sheep
Spain – oily, nutty and buttery with caramel notes. This cheese is perfect for snacking or grating. A favorite all around.
Beemster XO Gouda – Cow
Holland – Aged at least 26 months, this cheese has aromas of butterscotch and taste of caramel and whiskey. Very creamy taste for such an aged cheese. Pair with a Cabernet or Zinfandel.
Hooks 10 Year Cheddar – Cow
Wisconsin – It's a 10 year cheddar! Lots of love, time, and energy went into making this cheese. People love it! Pair with all beer.
Vintage Grand Ewe – Sheep
Holland – This cheese is aged for 1 year and is 100% sheep's milk! The churned caramel taste will wow you. Smooth and creamy. Pair with a Chenin Blanc or Stout.
 KoKo's Coconut Cheese – Cow
Made with fresh, pasteurized cow's milk and a healthy dash of organic coconut cream, added for extra flavor and creaminess. Unique cheese with a nutty taste and a touch of refreshing sweetness.
Flatbread Pizzas
Pizzas – thin, crispy flatbreads w/great toppings
Soleil – pesto, diced tomatoes and mozzarella
Croqu – premium ham, herbs de Provence, and aged emmental cheese
Fromagere – gorgonzola, aged emmental cheese, parmesan, tomato sauce, fried onions, olive oil
Toasted Cheese Sandwiches
Jean bon – camembert, dalmatia fig jam, speck
Devenir chevre – fresh goat cheese, honey, quince paste, spicy marcona almonds and speck
Bob's your uncle – english cotswold, proscuitto, bread and butter pickles

 Viva Italia – fresh buffalo mozzarella, tomato, basil, prosciutto, olive oil, balsamic glaze
Desserts
Zeppole (Italian doughnuts) 
dark chocolate sauce and sweet cream
Butterscotch Budino
sea salt, caramel sauce and pine nut fennel cookies
New York Cheesecake
white chocolate sauce, basil syrup and fresh strawberries
Chocolate Tart
chocolate ganache, sea salt & sweet cream
Wine and Chocolate Pairing
Honey Truffle with  Acrobat Pinot Gris, Apple Pie Truffle with Gruner Veltliner, Cookie Praline with Jackhammer Pinot Noir, Fig & Walnut Caramel with Mi Terruno Malbec
click for a copy of our full menu